Product information
Peak 1983 Scale Lupe 10X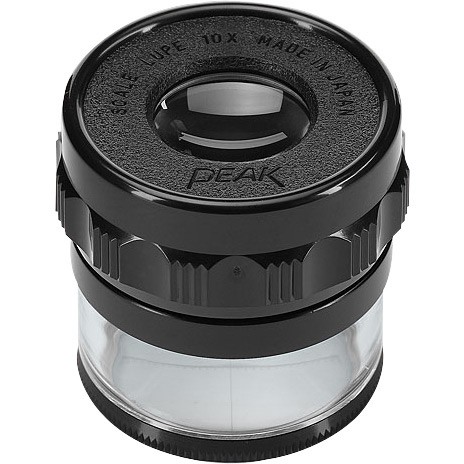 CHARACTERTICS
Peak Scale Loupe 10X has precision-constructed achromatic lenses (coated 4 elements, 2 groups), a photo-printed scale and focusing ring.
Pitch 1mm, Diameter 38mm for base threads.
The contradiction between high resolving power and wide visual field has been completely eliminated from this product so it can provide efficient inspection.
It comes with a convenient carrying case.
For other peak products, you may refer to the catalogues
| Model | 1983STD |
| --- | --- |
| Magnification | 10X |
| Field of view | 32mm (1.24 inch) |
| Scale Length | 30mm (1.17 inch) |
| Minimum Scale Division | 0.1mm |
| Eye-piece | 20mm |
| Size | 46x44mm |
| Net Weight | 74 gm |